CASTEL GANDOLFO
HOTEL - EVENTS - RESTAURANT
The Hotel is an Liberty–style building, surrounded by greenery and in a strategic position for visiting the Castelli Romani and for its proximity from central Rome (24 Km).

The structure consists of a beautiful Roof Garden with outdoor pool, two restaurant rooms, meeting rooms and private parking. The hotel has 50 rooms, many of which enjoy a picturesque view of the Lake of Castel Gandolfo.
Find out more...

ROCCA DI PAPA
HOTEL - EVENTS - RESTAURANT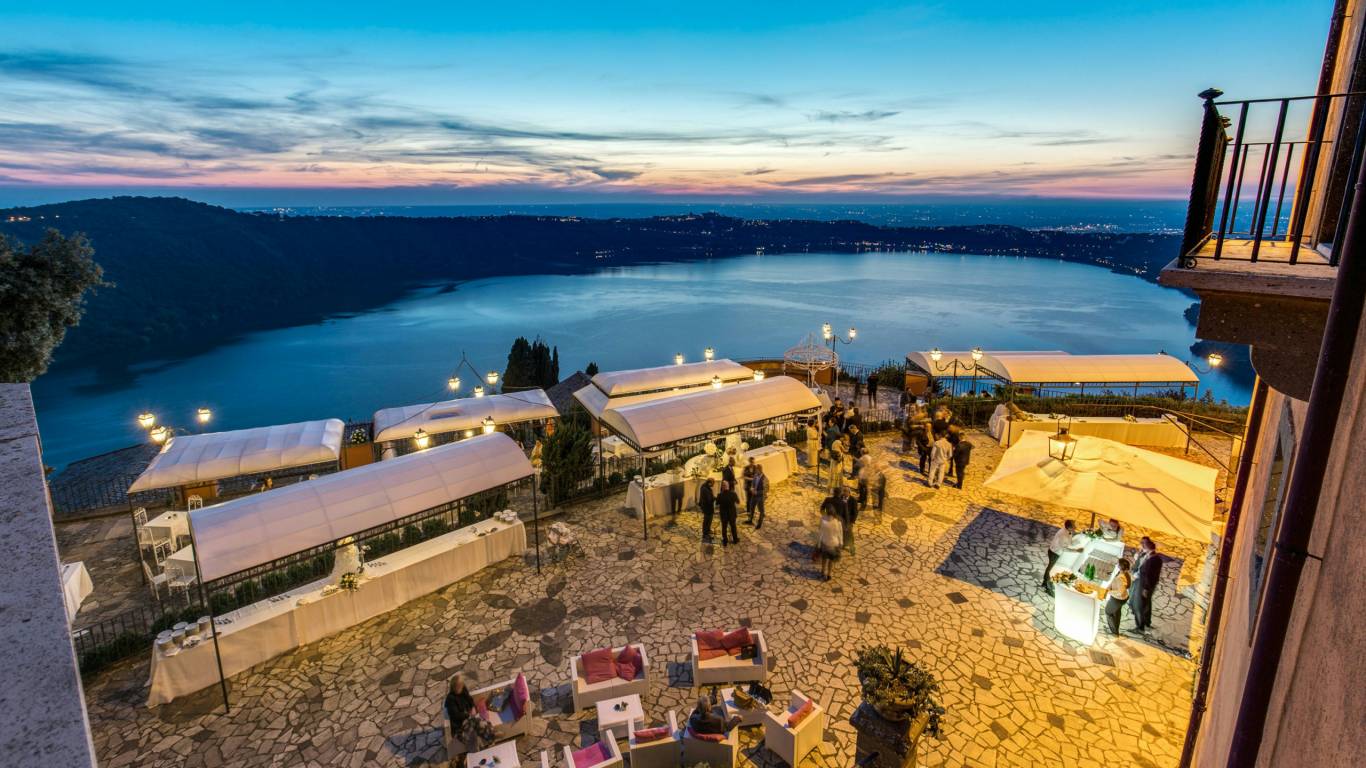 Rises on the Lake of Castel Gandolfo, in the heart of the Roman Castles in a unique place, out of time, today a stage full of art and archeology in a strip of unspoiled nature and exclusive location for events.

The house is a suggestive Casino di Caccia of the seventeenth century, immersed in the greenery of a centuries-old park, among the colors and scents of the prominent lake landscape, it gives every occasion unique suggestions that evoke ancient atmospheres.
Find out more...
Villa del Cardinale
Phone +39 06 94792127
Fax. +39 06 94792126
Email: info@villadelcardinale.it
Lat: 41º44'27.1"N
Long: 12º39'16.1"E